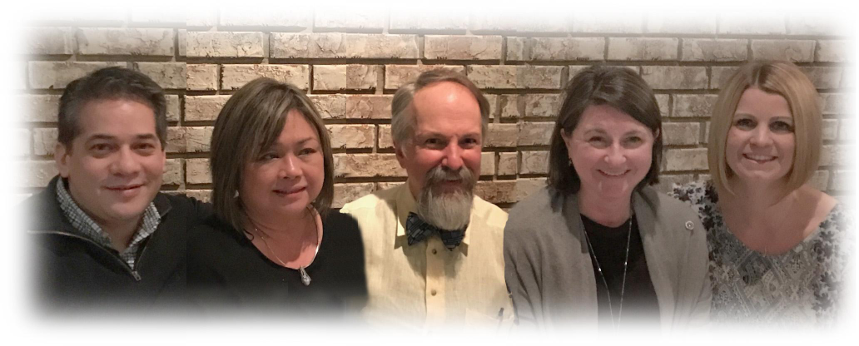 Left to right: George B. Gancayco, M.D., Racquel N. Ramirez, M.D., Todd S. Giese, M.D., Jamie T.M. Gancayco, M.D., Lauren K. Mielke, FNP
We welcome you as a patient and appreciate the opportunity to care for the whole family providing you with medical services. This information is designed to answer many of your questions. We also want you to know certain things about our policies & methods of practice.
For your first visit to the office please make sure to bring all your vaccination records. Your up-to-date insurance card is also essential. If you are on several medications please bring them all in. We need to put the exact dosage in the computer record. On your prescription bottle we can also find out the expiration date. We fill prescriptions at the time of your visits and avoid phone in prescriptions whenever possible. By filling enough pills only till your next visit we aim to remind you when you should come back in. We accept checks, cash, Visa, MasterCard, Discover, HSA card, American Express or you can even pay through your LiveWell app. After your first visit our receptionists can assist you in requesting a copy of your previous medical records.
If you are unable to make your appointment please call. By being responsible to your appointed time we are better able to see patients in a timely fashion. We now charge no show fees for which your insurance generally will not pay.
Click here to view articles written by the doctors on specific medical conditions.